Penny Woodward – Edible and Useful Plants

Article, reviews and news items about organic gardening and edible and useful plants
Clive Blazey – The Diggers Club

Clive is the founder of The Diggers Club, a pioneer in the rescue of heirloom vegetable and fruit varieties and author of seven books on flower, vegetable and fruit gardening.
Clive and Penny founded The Diggers Club in an old tin shed in 1978 snd published their first seed catalogue the same year. Since then Clive has authored seven books and countless articles for the Diggers Garden magazines (and toured the country on numerous speaking tours), and The Diggers Club has grown to become Australia's largest gardening club.
Clive is a leading opponent of genetically modified seeds and the commoditisation of our supermarket driven food supply.
Trevor Holmes – Red Hill Cherry Farm

Trevor Holmes is a local cherry orchardist who presented a demonstration on grafting fruit trees.
"My father Harold and mother Betty, with the help of my grandfather Rob Holmes bought the Prossors Lane farm in 1945. There were some young apple trees already growing on the property. They then prepared more ground and planted 100 cherry trees and more apple trees. Back in 1969 cherry prices at the Melbourne Market were so low that my father decided it was not worth picking the crop and left it to fall to the ground."
As teenagers Trevor and his sister painted a bright orange sign 'Pick Your Own Cherries' and nailed it onto an old rickety ladder and placed it at the bottom of the hill on Nepean Highway. They sold out of cherries over the weekend. Thus began the oldest 'Pick Your Own Cherry' farm in Victoria.
Professor Tim Entwisle's blog: 'Talking Plants'

Over six years in the making, with a new post every Tuesday. I'm a scientist and scientific communicator with a broad interest in plants, science and gardens. I've worked as a senior manager in botanic gardens for over 25 years, from 2013 as Director and Chief Executive of Royal Botanic Gardens Melbourne in Australia. I was Executive Director of the Royal Botanic Gardens and Domain Trust in Sydney from 2003 to 2011 and then Director of Conservation, Living Collections and Estates at Royal Botanic Gardens, Kew for two years. I contribute regularly to radio and newspapers, occasionally to television, and I write every now and then for magazines.

As a horticultural writer I often come across people, stories, tips, tricks and real gems of information that never really make their way out of my notebook. I am hoping to share a few of these insights here as well as my own gardening experiences, which includes getting my children excited about plants. Also see: www.facebook.com/farmandforage which is all about 'Sustainable and Ethical Farming and Food Choices'.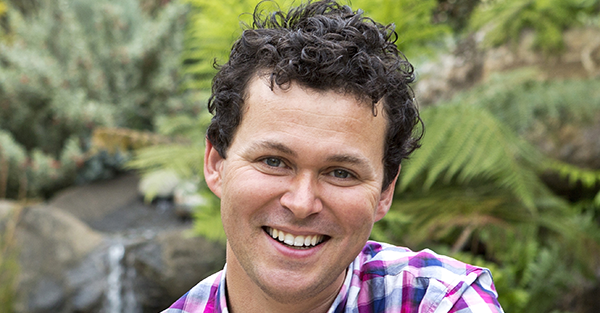 Phillip Johnson Landscapes. With a strong philosophy of sustainable design, we create socially engaging and productive urban spaces that are habitats to many. Since our inception over 20 years ago, we've led the way in sustainable landscape design, working to exceed the demands of increasing water restrictions and climatic changes.
Rusty Sculptures Rusty Sculptures by Russ Brebner

Russ has lived on the Mornington Peninsula for more than 10 years and creating recycled metal sculptures for almost as long. He creates all kinds of metal creatures, such as animals, birds, robots, ray guns and everything in between. Each work contains many recycled metals sourced from around Melbourne and surrounding areas.
Peninsula Galleries Red Hill has established itself as the Mornington Peninsula's major classic and contemporary fine art gallery. The gallery's unique casual sophistication features the finest works of art in original oil, acrylic ,watercolor, contemporary sculpture, ceramics, and exquiste jewellery, with an impressive roster of gifted artists including those with world-renowned reputations as well as cutting edge emerging artists

Macs Farm is the home and workplace of Mary McCarthy and Bill McNamara ie. The 2 Macs! With backgrounds in farming, building, food manufacturing, catering, teaching, lifelong interests in organic food production, sustainability and healthy living, 2 Macs Farm is now the vehicle to showcase these interests, skills and accrued experiences.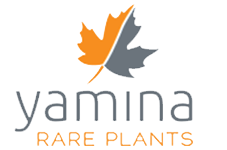 I hope that through introducing a great range of new, rare and unusual plants we can inspire nurseryman, horticulturists and home gardeners alike to dispel their myths or fears about gardening with a difference.

'LAND – LEGEND – HISTORY – HERITAGE'
The Australian Garden Cranbourne

The Royal Botanic Gardens is one of the world's leading botanic gardens and a centre of excellence for horticulture, science and education. It is dedicated to the conservation, display and enjoyment of plants and extends over two locations, Melbourne and Cranbourne. It incorporates the National Herbarium of Victoria and the Australian Research Centre for Urban Ecology, which is based at The University of Melbourne.

Melbourne International Flower & Garden Show. 'A day in our garden.'


The garden has now grown to cover over 14 acres featuring thousands of exotic and native lotus flowers and water lilies, dozens of ponds and two lakes all connected by walking tracks and ornate bridges. Other attractions include four glass houses that grow rare plants such as the world's largest lily, the spectacular South American Victoria cruziana.
'Australia's Premier Open Garden Weekend'

Garden DesignFest is now in the final stages of preparation for the sixth bigger and better than ever event in November 2015. Twenty eight spectacular gardens will be on show featuring the work of some of Melbourne's most acclaimed garden designers. As an added feature this year we have eight large scale gardens open to the public – four on the Mornington Peninsula open both Saturday and Sunday plus another four, in the Euroa area which will be open on the Sunday only.
Royal Horticultural Society of Victoria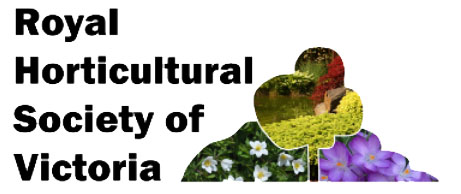 Since its establishment in 1848 the Royal has been a critical element in the development of horticulture in Victoria and Australasia. It has been the catalyst for many developments and a central figure supporting and promoting amateur horticulture and gardening. It continues to provide services and support to the gardening community Australia wide.
Victorian Floral Art Association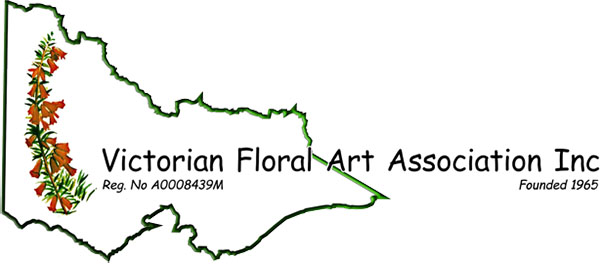 Founded in 1965, the Association is the recognised state body for floral art in Australia and an affiliated organisation of the Australian Floral Art Association Inc.
The Association's aim is to encourage and train students to become judges. The Association helps keep up to date with current trends by holding workshops, seminars, shows, demonstrating and exhibiting worldwide. It is committed to promote and maintain uniformity and in raising the standards in floral art and judging. By becoming a member of the Victorian Floral Art Association Inc. you will receive our newsletter three times a year and you will be able to attend the workshops and demonstrations.