by Anne Vale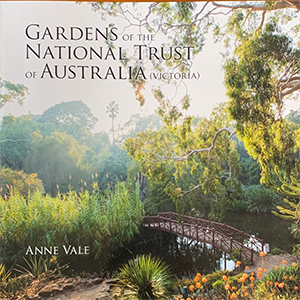 Limited edition published by The National Trust Australia (Victoria), 2018. $49.95.
This beautifully illustrated coffee table book was written by the acclaimed garden historian Dr Anne Vale, and it includes fifteen gardens held by the Trust in Victoria with the 'Endeavour Fern Gully' at Red Hill, featured as the first garden.
Of interest to members, the other Mornington Peninsula gardens included are 'Mulberry Hill' at Langwarrin South, 'The Briars' at Mt Martha and the McCrea Homestead.
The book takes us on a journey through local gardens to the historic Melbourne gardens of 'Rippon Lea' and 'Como' and then the regional gardens such as 'Barwon Grange' and the 'Gulf Station', to 'Mooramong', in the Western District. The author talks about the garden's history, the original owners of the properties as well as the garden designers, where they are known, and it has sumptuous photographs throughout which give you a real sense of their standing.
This book is a great buy and as proceeds support the National Trust, it makes an excellent addition to your book collection or a marvellous gift for a friend.
Anne Vale is a writer, garden historian, garden photographer, public speaker, a past chair of the Australian Garden History Society's Victorian branch, and a retired university lecturer. She is the author of Influential Australian Garden People: Their Stories (2016), the sequel to her award-winning Exceptional Australian Garden Makers (2013).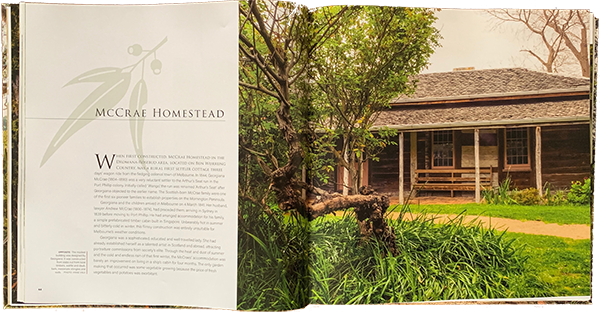 Review by Gillian Hund 2019